My 3-year-old son Prajan suffers from acute lymphoblastic leukemia for which he requires chemotherapy for 3 years. In addition to that, he requires blood transfusions and antibiotics. The hospital is giving us bills every few days and our eyes water when we see such staggering amounts printed on it. We do not have the money to pay for our son's treatment.

He is supposed to be learning alphabets and numbers in school, not undergoing painful treatments in a hospital. He does not deserve this- Poornima, mother
Prajan had just recovered from typhoid a month back and I was alarmed to hear him complain of knee pain when he walked from the hall to the bedroom. I applied balm on his knees but the pain did not stop and I rushed him to the hospital where I told the doctors exactly what had happened. They conducted a blood test when I told them that the medicines prescribed by our family doctor were having no effect.

When our son's test results came our entire world came crashing down and all the joy and happiness left our little family. For a few tense moments, the fear of losing our only child gripped us, we were paralyzed and shocked, and the heartbreak was just too much to bear.
I began to cry and as my husband embraced me I noticed a few tears trickle down his face as well. The doctors told us that our son's cancer was curable but the treatment would have to start immediately.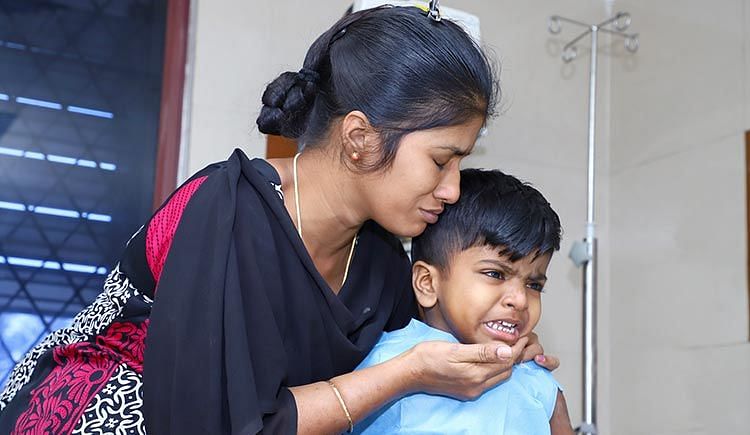 Over the last 2 weeks, Prajan has lost even more weight and gets tired quickly. He cannot get up to watch 'DoraBuji' on Chutti TV and doesn't even have the energy to hold a phone and watch YouTube videos. His chemotherapy cycles have begun and the doctors have started him on antibiotics.

He has undergone blood transfusions as well and needs to visit the hospital twice a week. He likes to travel so it isn't a problem to take him there, but once we reach the hospital he becomes completely silent and asks me to take him home. He begins crying and I tear up as well as I cannot bear to see my son in this condition.
He asks me why the doctors are poking him with such pointy needles and tell me that it pains him badly. I tell him to be a brave boy as this will help him get stronger faster so he can go home and watch Chutti TV soon.
The doctors have told us that our son's treatment will cost

0

. My husband is the only earning member in our family of 4. He works as a driver and brings home

0

a month.
I have sold off my jewelry to help raise money for my son's lengthy treatment and have asked our friends for help. Our landlord has given us a concession on our rent, but we are still unable to fund our child's life-saving treatment.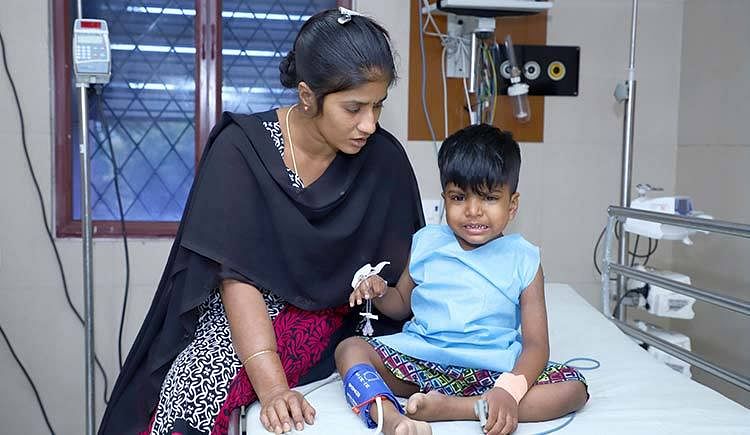 As I watch my child bear unimaginable pain while he battles between life and death, I fear that his treatment will stop as we do not have the money to pay for it. We urgently need your support or else we will lose our child.
Please help our son become healthy so that he can come home for good and resume a normal life. You are our only hope.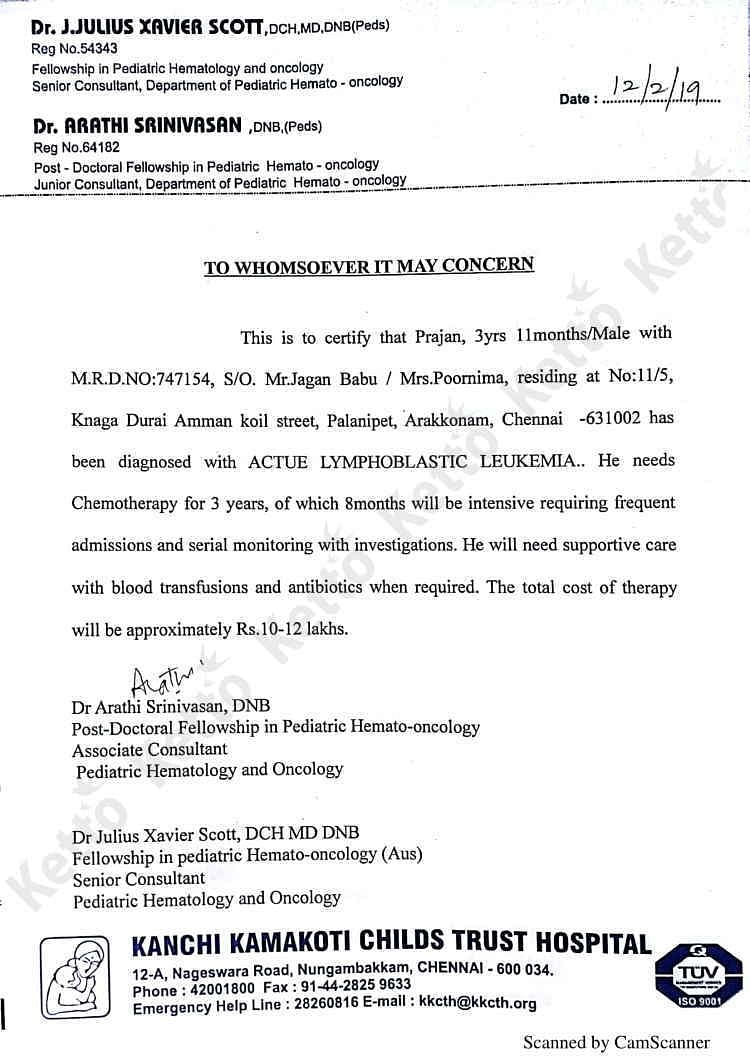 The specifics of this case have been verified by the medical team at the concerned hospital. For any clarification on the treatment or associated costs, contact the campaign organizer or the medical team.

Charity No: 68835466
Note: This fundraiser is not eligible for 80G tax exemption.