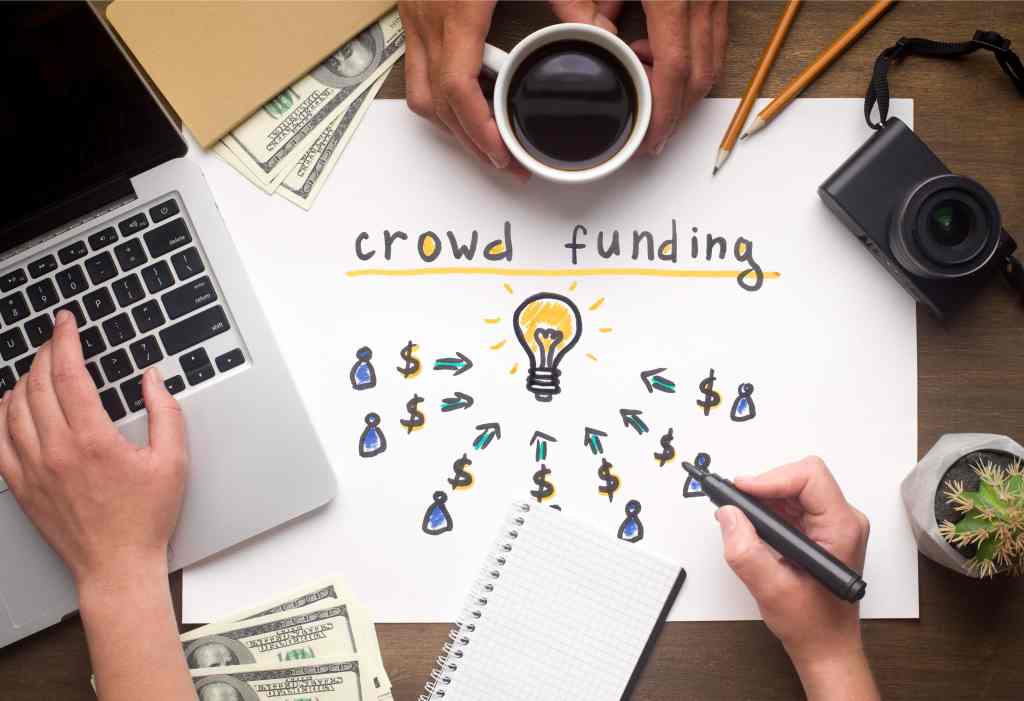 ---
In a technologically advanced world like today's, most of our problems can be solved with the help of the Internet. From popularizing things to raising funds for people, organisations, and even startups! Yes, you heard that right! Crowdfunding for medical expenses is a new way to join hands with many people and convince them to contribute a small amount. This entire process can be done online with the help of the right branding, pitching, positioning, and collecting. All of this needs a platform as well.
In recent times, a lot of people and organisations have started crowdfunding for medical expenses. You might have seen some influencers or doctors pitching for financial help. This is called medical crowdfunding. This is a process in which you can contribute and collect money for the treatment of a person in need. Or in other words, this is a process that helps in funding medical treatment for someone who doesn't have enough funds.
---
Detailed Insight on Crowdfunding For Medical Expenses
This is a new way of helping people get their diagnosis and treatment. Although crowdfunding is a general concept and a good practice that's prevalent in Western countries, crowdfunding for medical treatment has found its greatest applications in developing countries like India. Crowdfunding has become an excellent alternative in India. There are a lot of reasons why crowdfunding is important in developing countries, but two of them are very important:
The Cost of Advanced Medicine
India has some of the best doctors and great equipment to combat health issues and diseases. Modern medicine in India has become futuristic with the establishment of green corridors that help diagnose heart problems and treat heart transplants. There are other things like proton cancer therapy that help cancer patients a lot. The expertise and equipment are all available in different parts of the country, but what strains most people is the cost.
But with the help of crowdfunding for medical expenses, we can help people get timely treatment by saving them the stress of worrying about money. A huge amount that can go in lakhs of rupees for a transplant looks unrealistic, but crowdfunding makes it possible.
Goes to the NGOs
Another reason why crowdfunding for medical treatment is a great thing is because it helps those who have no one around. Several NGOs in India do not have sufficient funds to treat any problem when an inmate suffers. But with a crowdfunding system in play, all they need to do is pitch their requirement and request people for help.
In such cases, when the amount is too high, even government officials come forward to help the people or the organisation. There have been a lot of examples where various influencers, actors, cricketers, and other respected, popular people have requested crowdfunding for a good cause.
---
Ketto Solves Your Fundraising Platform Problems
Every pitch or request for medical crowdfunding requires a platform, be it a dedicated one or on social media. One of the best crowdfunding for medical expenses platforms on the Internet in India is "Ketto."
This platform was established in 2012, and it has managed to raise close to Rs. 1,100 crores from more than 55 lakh donors till 2020. Ketto has helped more than two lakh campaigns to date to raise funds. With several helpers and workers spread across the country, Ketto raises funds ranging from disaster relief to medical healthcare.
Tips for Successful Medical Crowdfunding

It might look easy at first glance, but crowdfunding is a process that needs meticulous efforts. Imagine you take up the initiative to raise funds, let's say Rs. 20 lakhs for someone who needs to undergo surgery. This is not a small amount, even if you are requesting a large crowd. So, there are a few things to be kept in mind that will result in successful crowdfunding for medical treatment. Also, if you are new to this concept, these would immensely help you in the start.
1. Make a Great Banner

What does it take to grab the attention of people? You have to combat this question first. Be it grabbing the attention of a crowd or requesting them to do something for a good cause; you need to have good content. Be it visuals, write-ups, or simply a tagline, all of it needs to be good enough. Ask a professional or a friend to help you write a banner for the fundraiser.
2. Show the Real Scenario
People believe what they see, and you gotta show them the truth. You can tell people how bad the condition of the person you are raising funds for is. Do not be scared of telling the true story. It will nudge people to donate for a good cause through medical crowdfunding.
3. Use Videos and Images
The best way to grab more attention and educate people these days is to circulate an image with the request to raise funds. You can also simply create a video of the patient and ask for help from the crowd.
4. Use Social Media
One of the best ways to raise funds and educate people at the same time is by using social media. Trust this or not, social media is a very powerful tool, and it can do wonders for you and others who need urgent help when it comes to medical issues. With regards to crowdfunding for medical expenses, you can take to social media channels. Post images or run advertisements of the patient and then ask large crowds for help with a single post.
You can also read our Blog Tips for Medical Fundraising Campaign to Achieve the Targeted Goals
Crowdfunding for medical treatment is a great initiative to help people in getting the much-needed financial help in a medical crisis. It has already helped a lot of people across the world. Nowadays, medical crowdfunding is becoming increasingly popular, with more and more people taking the initiative when the need arises. Simply visit the website of Ketto and get the fundraising process started for yourself or for someone in need!
---