An initiative by MIT Alumni
The recent cyclone in Chennai has uprooted all the trees causing loss of property and severe damage. The tall, strong tress has always been the glory of our MIT campus. This fundraising has been initiated with relevant approvals from concerned authorities, where your contributed amount will be used to retreat the tress, plan new saplings in and around the campus, properties reconstruction and repair works . Lets all bring the GLORY back.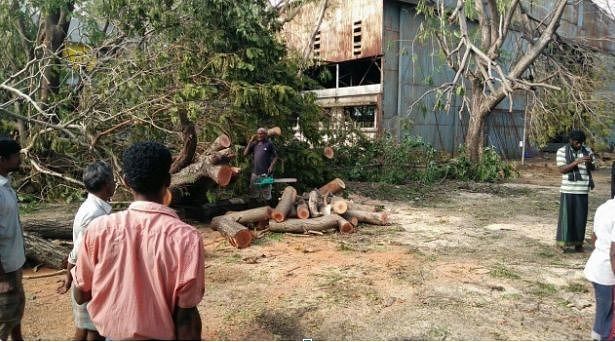 MIT needs our help…
Tropical cyclone Vardah has hit Chennai hard and has uprooted almost all the trees of MIT causing heavy loss of property and damage. Several of our students and staff have been working day and night to help clear the wreckage. It will take several years to restore what has been lost but the sooner we start; the sooner we get there. And we cannot get there without you!
It's our time to give back…
We seek your immense support to help us restore MIT to its original glory. Your contribution will be applied towards clearing up the damaged trees and property, tree plantation, rehabilitation and reconstruction efforts. As a college that is known for one of its most unique T-series senior-junior relationship in the country, it is our responsibility to give back a beautiful MIT to our current and future juniors. Let's unite together as a much stronger force than Vardah. Let's give back a little for all the wonderful experiences that this college has given us.
Approval details
This initiative has been approved by the college dean Dr.A.Rajadurai. It will be overlooked by Dr.M.Mythily, Department of Instrumentation Engineering and our current final year Athenaeum team.
For pictures of the MIT after the cyclone are available at https://www.facebook.com/TheMitQuill/