About Ragini:
9 year old Ragini (name changed) was continuously raped by her own father Arun Kumar Pandey from last few years. The whole incidence came in the knowledge of her family on 5th February, 2016 when her younger brother (Dev) witness while being abused.
My Story:
He had made one separate thatched roof in the top of the house where he used to rape me, where nobody was allow to go without his permission. I feel very much pain and guilty from inside. After being abuse my body becomes heavy and I had very less concentration on my study and doing other work. He always give me threat as not to share it with anyone otherwise I will kill you. He always used to bring chocolate, toffee and even sometime clothes for me. I was very much afraid with him and slowly – slowly I started to ignore him and started to engage myself with my brother and grandmother. But being in one roof it was difficult for me to do so.
As I remember first time I was raped in Mumbai that time I was around 5 years old. On that day my mother went to market to buy vegetable only three of us where in the family (myself, my brother and my father). I was really painful for me.
Support from my family:
Ragini grandfather initiated to lodge FIR against and he faced pressure from the people living nearby around his house as this is a family matter and it can be settle by discussion and there is no need for the legal intervention. FIR no. 022 of 2016 lodged in Mirzamurad police station under section 376, 504, 3 & 4 of POCSO Act.
Still Ragini's father is in jail and she had being medically examined and gave her statement under 164 Cr. P.C being the magistrate. She is continuing her in Government primary school near to her house.
My family's current financial condition:
The financial condition of the Ragini's family is very poor as landless Brahmin. Her grandfather is not in economical condition to peruse the case and worried about the future of the Ragini and her brother.
Help from PVCHR:
PVCHR provided psycho – social and legal support and intervened to concerned authorities (National Human Rights Commission, Chief Minister, Government of Uttar Pradesh, Prime Minister, Government of India, National; Commission for Protection of Child Rights and Director General of Police) taking the reference of Hon'ble Supreme Court order CRIMINAL APPEAL NO. 884 OF 2015 case Tekan alias Tekaram Vs. Government of Madhya Pradesh for providing compensationhttp://petition-nhrc.blogspot.in/2016/07/9.html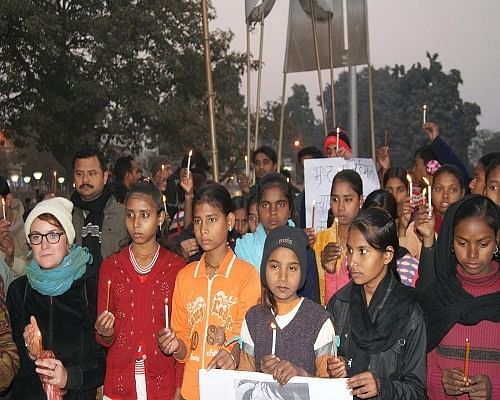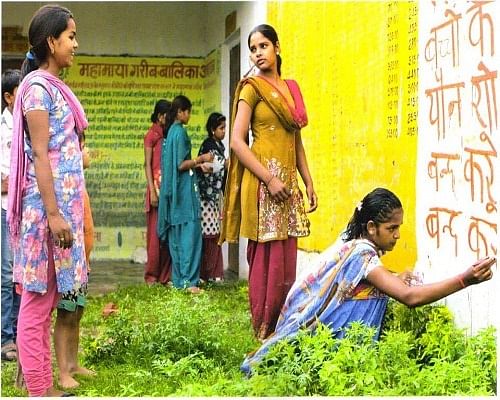 The Appeal:
Let us come together and help Ragini to persue her education and live a better life as us. Your contribution will definately help Ragini to succeed in her life.
So why are we waiting for?