About Me
I am Mohit Kapoor ,19yrs old and just passed my 12th standard last month. I have left on a journey, its the longest I have ever tried and I am visiting delhi for which I would like your support. Do you think that traveling is a great way of learning rather than sitting in a competitive exam , If yes then you may like to hear me out further. I want to become a chef as I have always felt passion for. I know I am just a kid but hear me out with a slight " Into the wild " imagination .

What is #MunchingOnSaddle?
It's my RIDE that I started on the 2nd July from Jaipur. A cycling expedition from India to Malaysia, Riding across south east Asia to discover the food culture in the most culturally rich part of the world.
What Travel means to me?
I have travelled across INDIA on my bicycle , my first trip was KASHMIR TO KANYAKUMARI and next one was MANALI TO LEH .Travel breaks that bubble because as you explore. you interact with a diverse range of people from different backgrounds and all different ages. You befriend people with different religious and political views than yourself, and you expand your horizon by questioning things you have always taken for granted. I have seen throughout these last few years that you learn more from those with a different opinion than your own than those with the same, a situation that is nearly nonexistent in a classroom setting where everyone around you is the same age, there for the same purpose, and from the same socio-economic circle.
What Have I Learnt during my travels?
Travel has given me the chance to create myself. It has enabled me to experience the other sides of our world that I never could have learned about from simply reading an article and books and it has enabled me to become passionate about a number of things, from cycling, , to equality. These passions, which time, experience, and travel has allowed me to foster, will shape the rest of my life in a much more meaningful way than anything I could have learned from a textbook. Travel has shown me that happiness and success do not mean wealth or status, and that our ultimate goal should not be pointless prestige. Besides giving me the opportunity to see beautiful places and meet wonderful people, travel has allowed me to shape my own perception about the world we live in and how I want to live in it.
As Miriam Bears once said, "Travel is more than the seeing of sights; it is a change that goes on, deep and permanent, in the ideas of living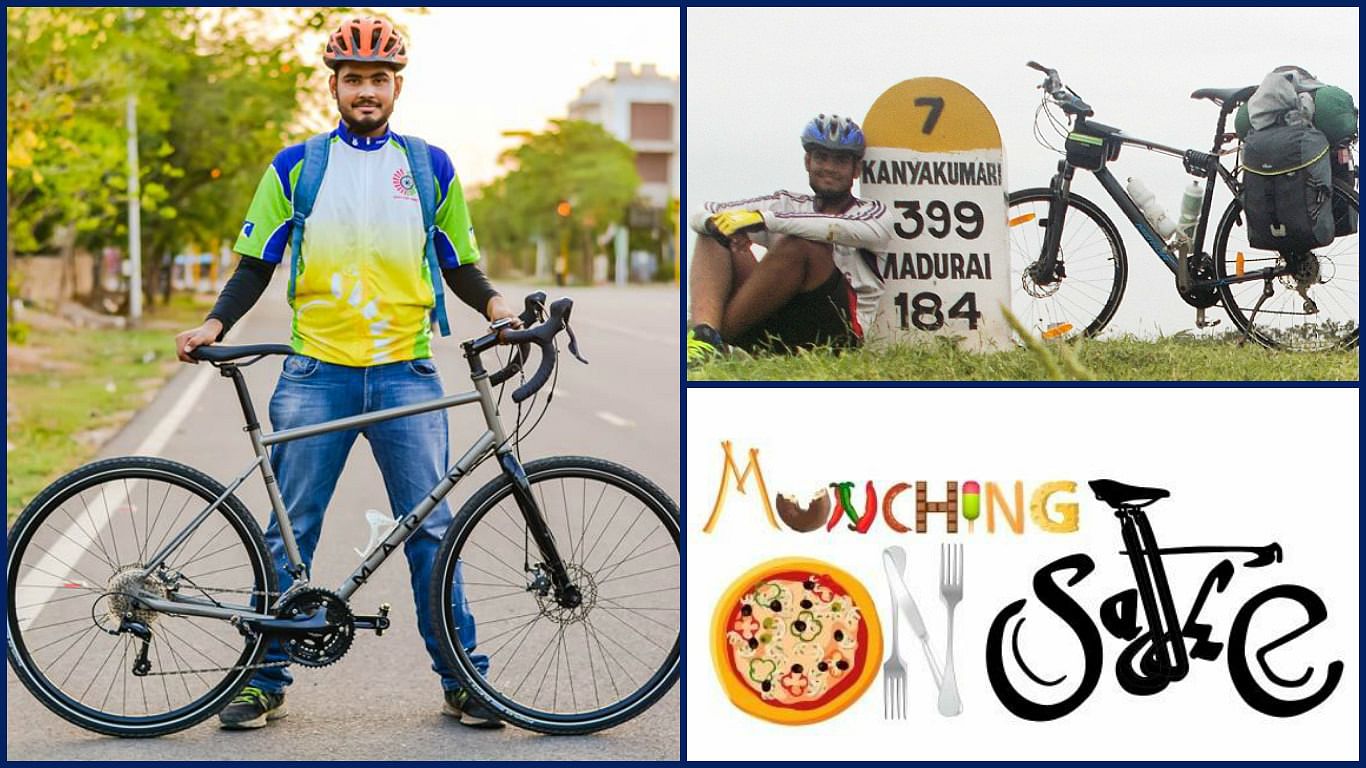 Why am I riding to become a chef?
I love travelling and I love food , I dream to become a chef so through this ride I will learn about different food culture. At the end of the ride Ii will make a recipe book containing each recipe and a travel story around that each recipe.
Why am I crowd funding?
I think the idea of crowd funding is an natural extension of how I funded my previous trips .It may sound cliche to you but this platform is the only possible way to get support and contribute towards a cause . With just few few thousand bucks I completed my previous tours but that all was inside India . So now I need your support as I am travelling to more than 1 country .When people tell me how are you going to survive without money because I am doing this self-supported , So on that note I want to use this platform.
How will the Funds be used?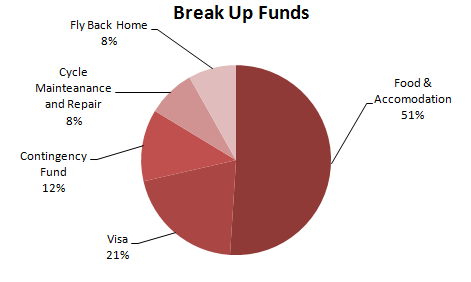 Appeal
My dream is become a chef with a story to tell , a story about travel and food. Which can inspire more people to take their passion to next level.I want your support so please would highly appreciate your help .Thank you.
You can also visit my Facebook Page to know more: