Hi,

I am Kishwar Desai, the chair of The Arts And Cultural Heritage Trust. We are setting up the Partition Museum at the Town Hall, Amritsar. This is the first Partition Museum in the world, and we want you to be part of this much needed heritage project. We want it to be a museum for the people and by the people.
It is 70 years since the Partition of India and this Museum should have happened long ago. Now we are in a race against time, because so many of the Partition Survivors close to us: parents, grandparents, uncles, aunts, sisters, brothers, family , friends are all rapidly ageing ... And we want to preserve their memories for future generations..
The Partition Museum is all about the 1947 Partition of India in which more than 18 million lost their homes, lives and loved ones ...The story of their migration across a quickly demarcated border has never been told before in this cohesive fashion .
In a single physical space, spread inside a large building, where everyone can learn about their experiences . The Town Hall is walking distance from the Golden Temple and we expect more than 2000 visitors on a daily basis.

We are collecting documents, memorabilia, oral histories from across the world, and require Rs 50 lakhs to start a museum where these would be documented.

How can YOU be a part of the museum?
1. You can be a part of this museum by sending us memorabilia and other items from the partition era to the following address: 39, Khan Market, 2nd Floor, Middle Lane, New Delhi, Delhi 110003. Contact us on - 011 24626386.
2. You could send us your video highlighting the importance and impact of the partition and the reasons for documenting the same. The best videos will be featured by us on the website and on partitionmuseum.ketto.org. Send us your videos with the subject 'Partition Museum' at info@ketto.org. Note: The video should be 30 secs long.

We would be grateful if you were to send your contribution at the earliest . All donations will be acknowledged under 80G income tax act, and if you give your agreement , we will also place your names in our online and offline publications as well as in the Museum.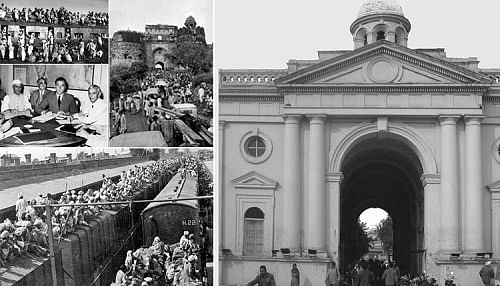 This is a personal and historical necessity, lest we forget, the largest forced migration in history!
Be a part of the World's first Partition Museum by simply donating in money and kind and sharing this movement forward!