In India, dengue cases are only going up every year. It's also an accepted truth that anyone can get dengue. Every seasonal change brings back the scare of becoming a victim to this disease.
We hear of dengue cases in our neighbourhood, in the news and some us have been infected with the same. We also talk about mosquitoes being the cause of dengue and take appropriate measures to keep mosquitoes at bay. However, we miss talking about an important aspect that is the treatment of dengue.
Did you know that Dengue has no cure?
The only treatment to overcome dengue is by maintaining the platelet count of a patient. In critical cases, the platelet count drops considerably and may lead to internal haemorrhage and eventually death.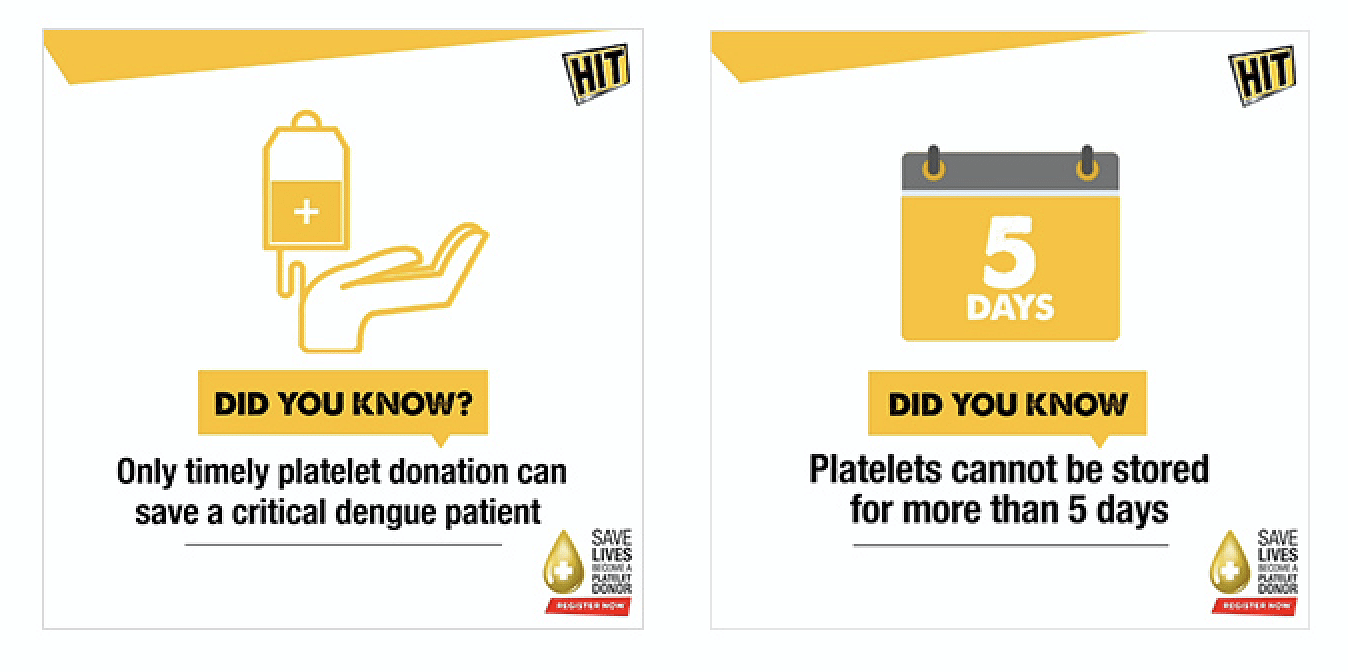 Unlike blood, platelets can not be stored for more than 5 days.
Hence, platelet donors are important in supporting the treatment of such critical cases. Godrej Kala HIT, India's leading mosquito killer is building an online community of platelet donors to save lives of critical dengue patients.
Let's join this community by registering as platelet donors and be available when the need arises. Let's come together to #HitDengueBack
Register or call the HIT Platelet Helpline 7878782020 to become a Hit Platelet Donor.