The last thing you want to think about while you or a loved one are sick is not being able to manage medical bills. Unfortunately, however, sickness and expenses go hand in hand. And it may leave you with little time to plan because an accident or illness sometimes happens suddenly and unexpectedly. Stress and financial distress can be linked to medical bills because of the tremendous amount of money associated with them most of the time.
Medical bills can also be very daunting if you don't have a health insurance policy. Health insurance is not a guaranteed option either, as many of them require the policyholder to get deep into their wallets before the coverage kicks in. Also, these health insurance policies do not cover everything. But there may be options available to help you pay for your medical costs, whether you're struggling with COVID-19 or some other illness.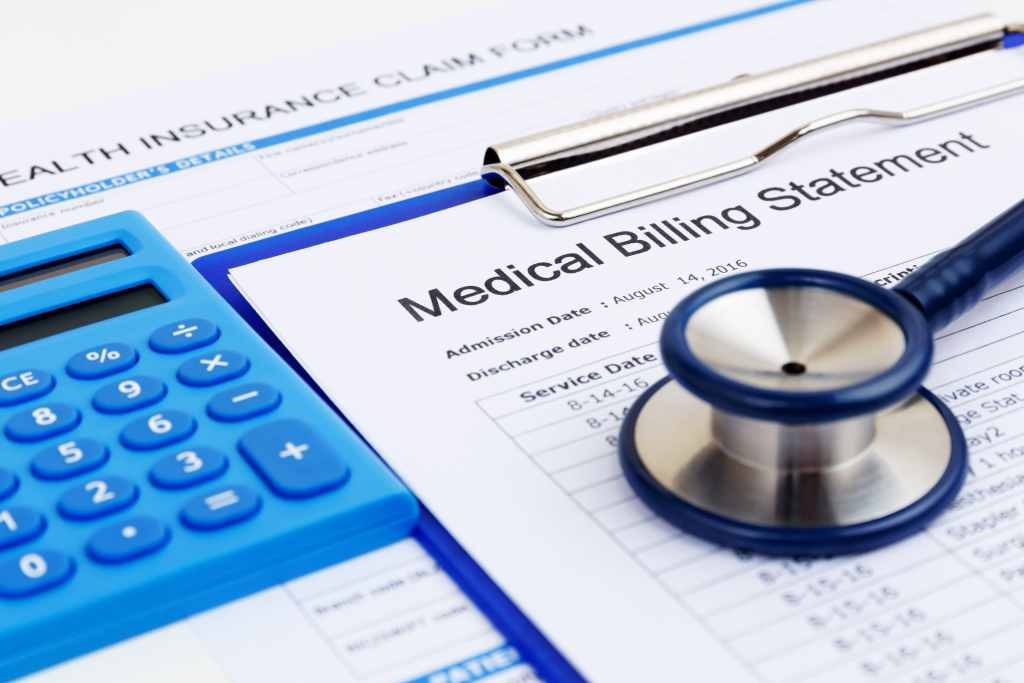 Unaffordable medical bills will raise your debt, destroy your credit score, and can disturb your financial situation. However, if you have a bill that you can't afford, you can explore other options to reduce your bills.
Talk with the healthcare providers
Talk to the health care provider's billing manager, who has the power to lower the bill if you want to negotiate the bill. Don't wait till the last date as it may get reported to the credit bureau. At that stage, it might affect your credit score. Once you get your bill, you should check its accuracy and then speak to someone from the authority.
Seek the assistance of the hospital authority to manage medical bills. Charitable care for hospitals, based on income and additional benefits, can also be accessed. In fact, hospitals are often mandated by government law to provide discounted or free care to needy patients. When your bill arrives, tell your provider that the bill amount is large enough for your income & may hinder your willingness to pay.
Comparing the amount charged to you with the average charges of other hospitals in your area is one way of justifying lower expenses. If you have health insurance, the insurer's website may have a service that helps to calculate the average cost of treatment for different procedures.
Compare costs online
The Internet is a great leveller for comparing different costs. Do a little research on Google or ask a question in Quora, and you'll be shocked by the amount of reference material available for medical prices.
Always know the blood test price or an ECG test cost before you even go to the hospital. Get their phone number or website from Google and call their reception desk and find the prices. It can save you tons of money by being careful and comparing costs across hospitals and diagnostic centres.
Don't rush for the payment
In case you are having financial problems and have substantial medical bills to pay, you may get annoyed. However, you shouldn't panic or pay it immediately. The medical debt will be submitted to the credit bureaus after a 180-day waiting period. So you may not need to pay it immediately, but you need to make the payment within the due date.
However, it would help if you started working on a repayment plan. That may include looking for errors on your bill, negotiating it down, or drawing up a payment schedule. It takes time to sort your bills and make the requisite calls to insurers or specialists.
The worst thing you can do is disregard your bill. Expecting it will be reduced by the authorities if delayed. Suppose the bill is recorded as a late payment, this will have an adverse effect on your other existing loans. It is challenging and, in some situations, impossible to get a late payment removed from your credit report. It's easier to avoid the situation altogether.
Ask for generic medicines
There are two types of medicine, generic medicines and combination medicines. Generic medicines are off-patent medicines that can be made without any authorization from the original founder by any pharmaceutical firm. For example, Paracetamol is a generic name.
Combined medicines contain two or more medicines, and a patent is a safeguard for the manufacturers. Generic medicines have the same active ingredient, are as effective, and cost far less than branded medicines. So, it is always suggested to ask for generic medicine from the doctor. It will reduce the overall amount of your medical bill.
Ask for a flexible payment option
If you cannot afford to pay, hospitals may not always agree with your reasoning. However, they could be able to forgive part or your whole bill for particular cases.
When your bill is correct, and you have done what you can to reduce it, it is your next best option to request a hospital authority's payment plan without wasting any time. Some payment plans also have zero interest.
See if your workplace benefits can help offset a medical bill
Many employers can provide free or discounted programs like health benefits or regular checkups. Employees can seek assistance for medical bills as part of the benefits package. Getting help from an employer can help to manage medical bills without any hassles or delays.
Final thoughts
There is no shame that you can't afford the medical bills.
Some huge bills may be well beyond your reach, so try to implement the above measures as early as possible. Negotiate with the service provider to reduce bills or to make an interest-free instalment plan. However, if you're still unable to manage medical bills, you can get additional help from a crowdfunding platform like Ketto. Ketto can help you get funding for any medical or social cause. Ketto can also help raise money for surgery.
Latest posts by Christopher
(see all)